About
Heisenbug® is a design and technology company that creates digital solutions that simplify, innovate and improve the user experience. Our full-stack developers, UX/UI designers, and strategists develop solutions based on insight, and the deliveries must always be robust and scalable with high security.
We've partnered with everyone from Norwegian startups to established International companies. Together with our clients, we work as ONE team, creating products and brands that people love.
Den Norske Turistforening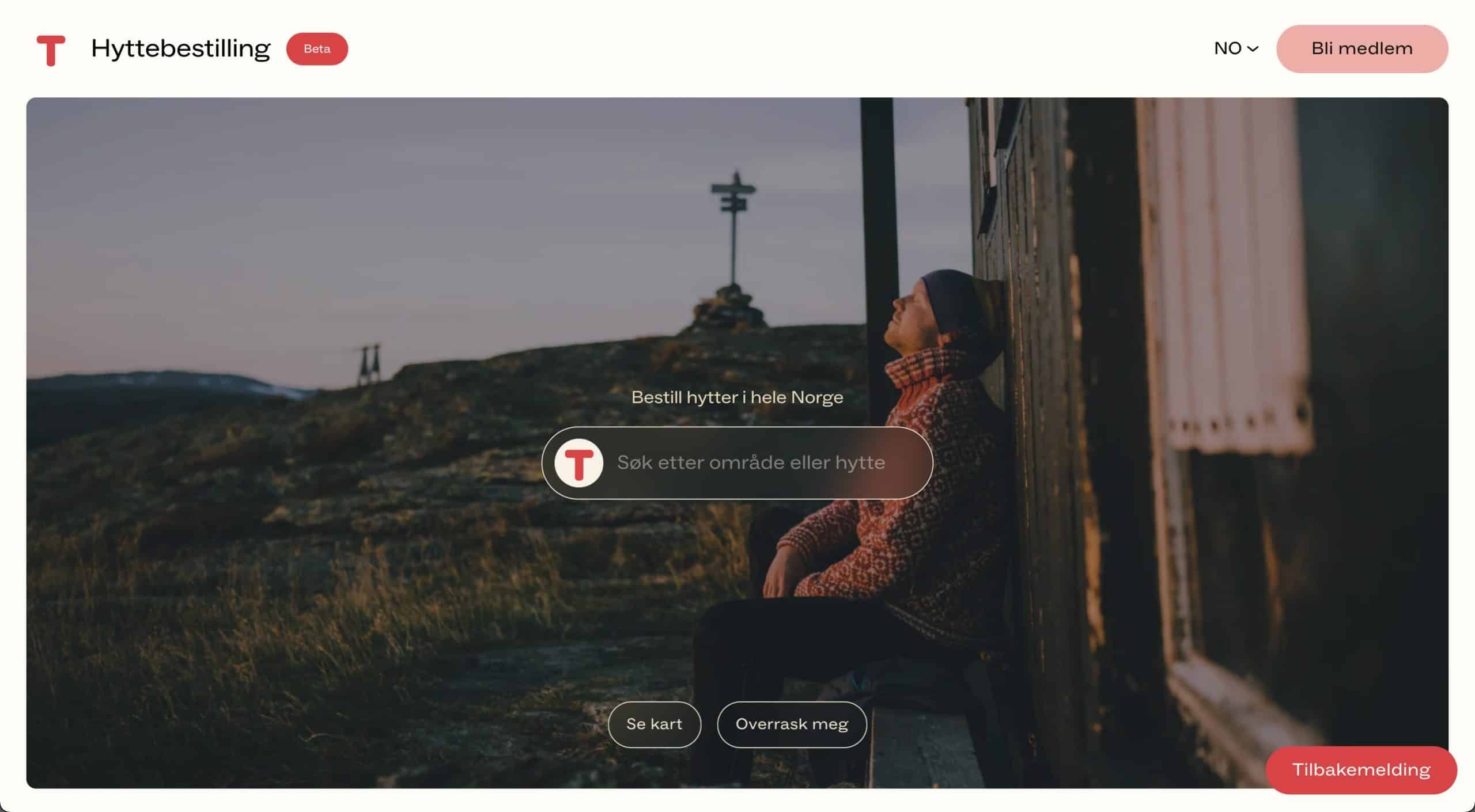 Together with Cure (UX/UI) and DNT, we have built an advanced platform for booking cabins. With ground-breaking technology, based on Heisenbug® CAT, data is connected from an infinite number of data points that unite DNT's 550 cabins.
Citybox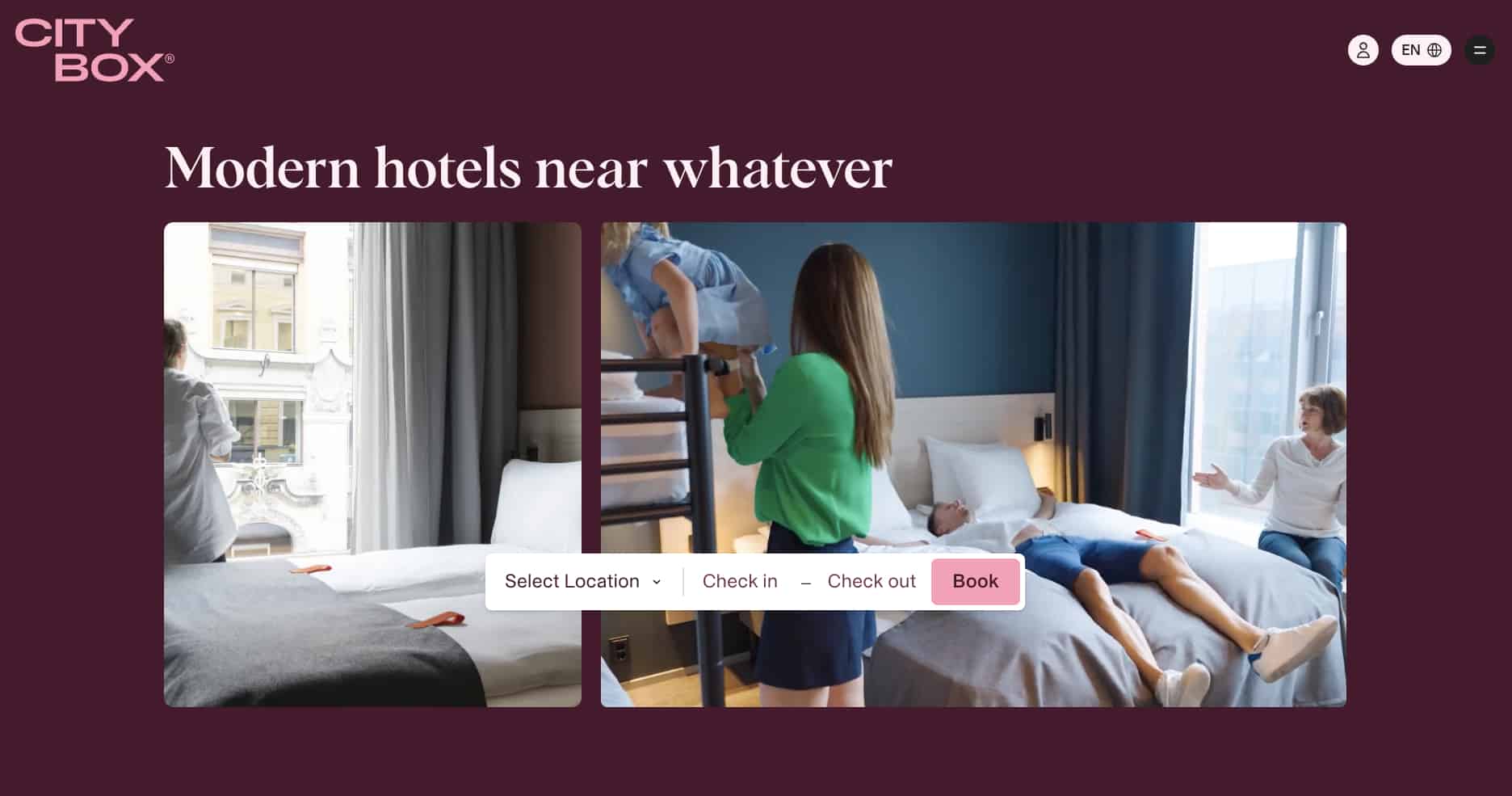 Together with Cure and Citybox, we will create the perfect guest trip. In the project, we will use Heisenbug® CAT and Next.js to be able to offer a seamless experience before, during and after the stay.
ScaleAQ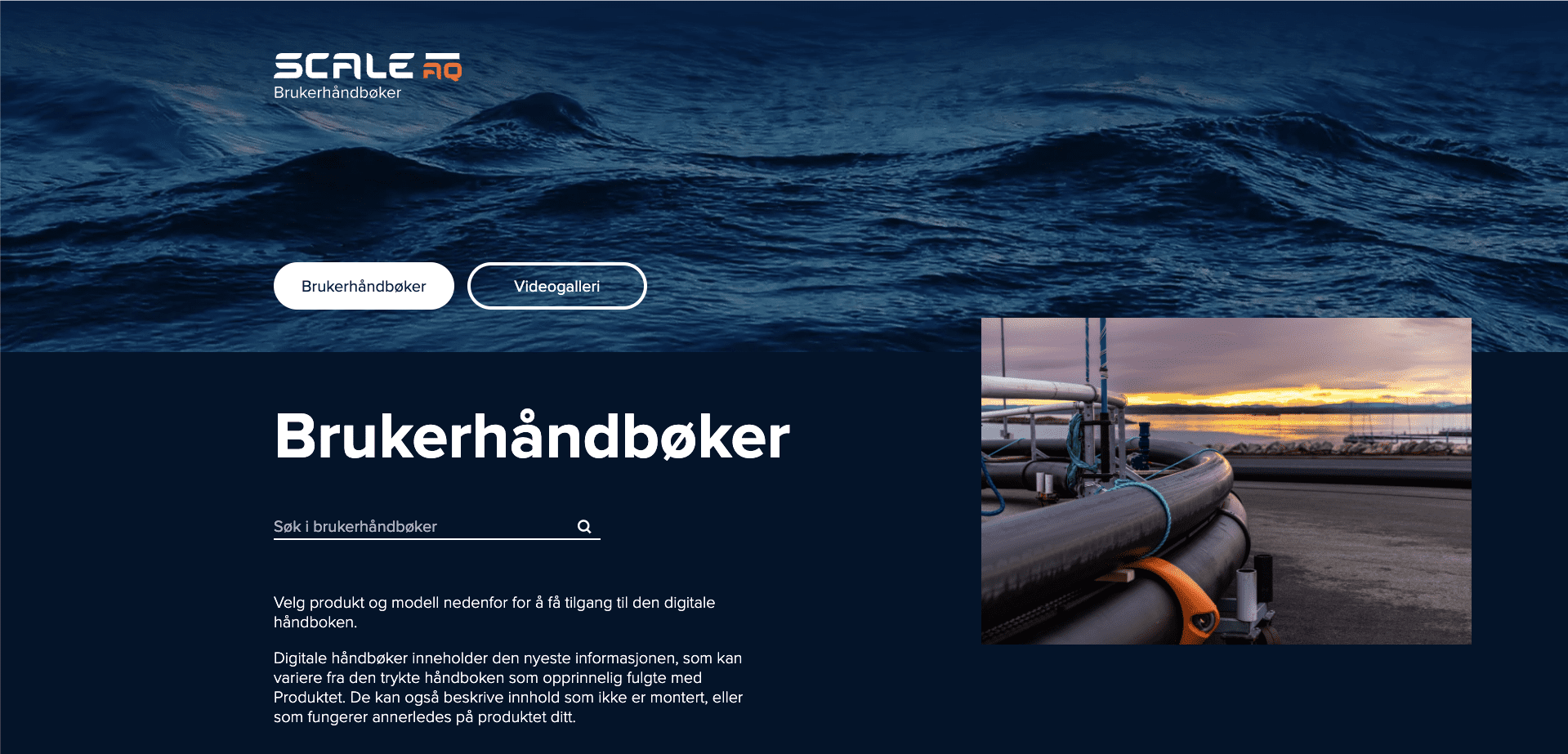 ScaleAQ is an international company in aquaculture that supplies software, technology and equipment. Together with the company, we develop internal and external digital platforms.
Jæger Sentrum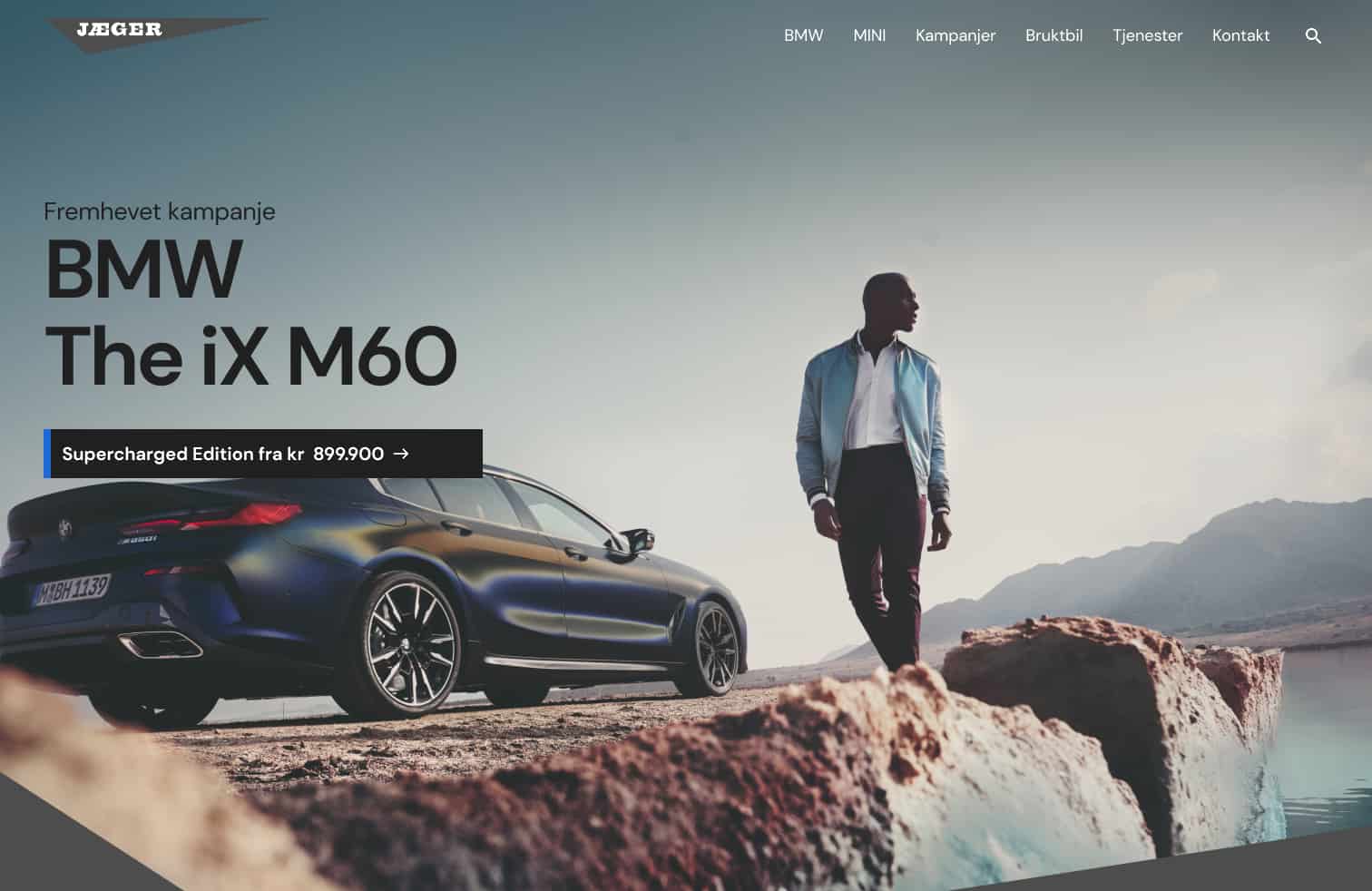 Jæger Sentrum is the largest dealer of BMW and MINI in Western Norway. We have further developed the brand with a design system, and we have developed a new web solution that includes an online store.
Chilimobil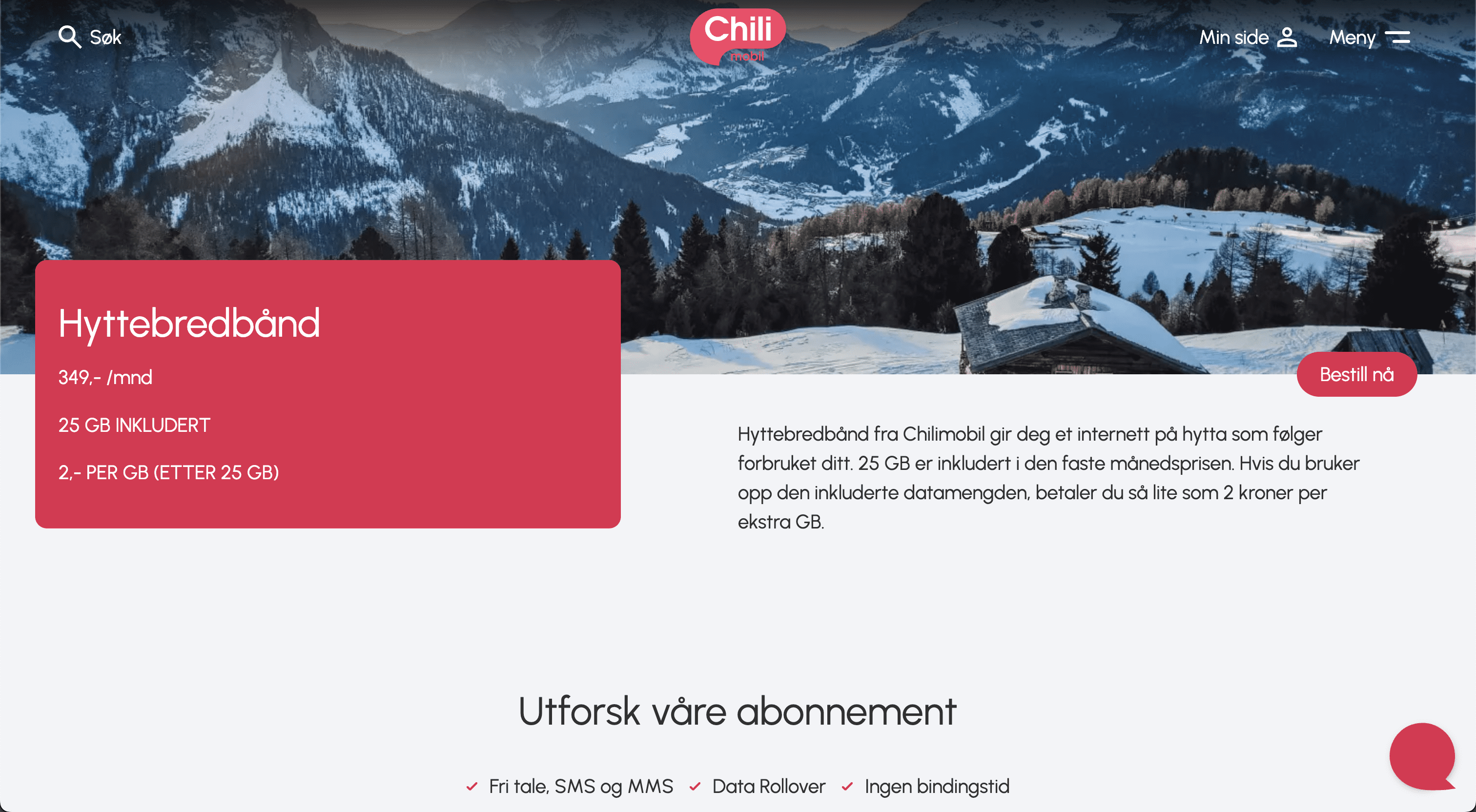 Chilimobil is an award-winning mobile operator for those who want more mobile data for their money. We have built a new and super-fast solution with the customer based on Next.js and headless CMS.
Kaefer Energy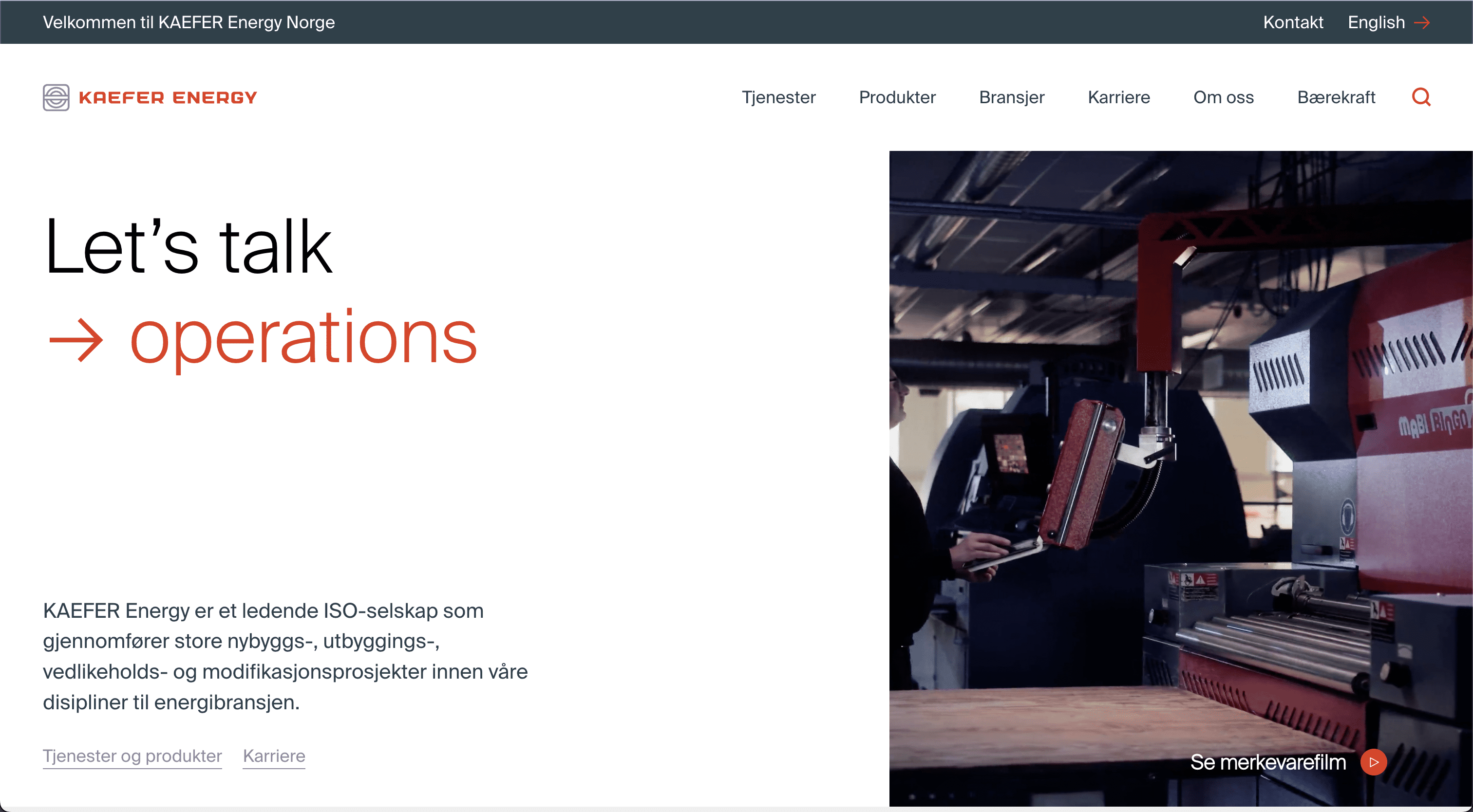 Strategy, web design, and development together with our partner's Cure and Kraftwaerk.
ZNL Energy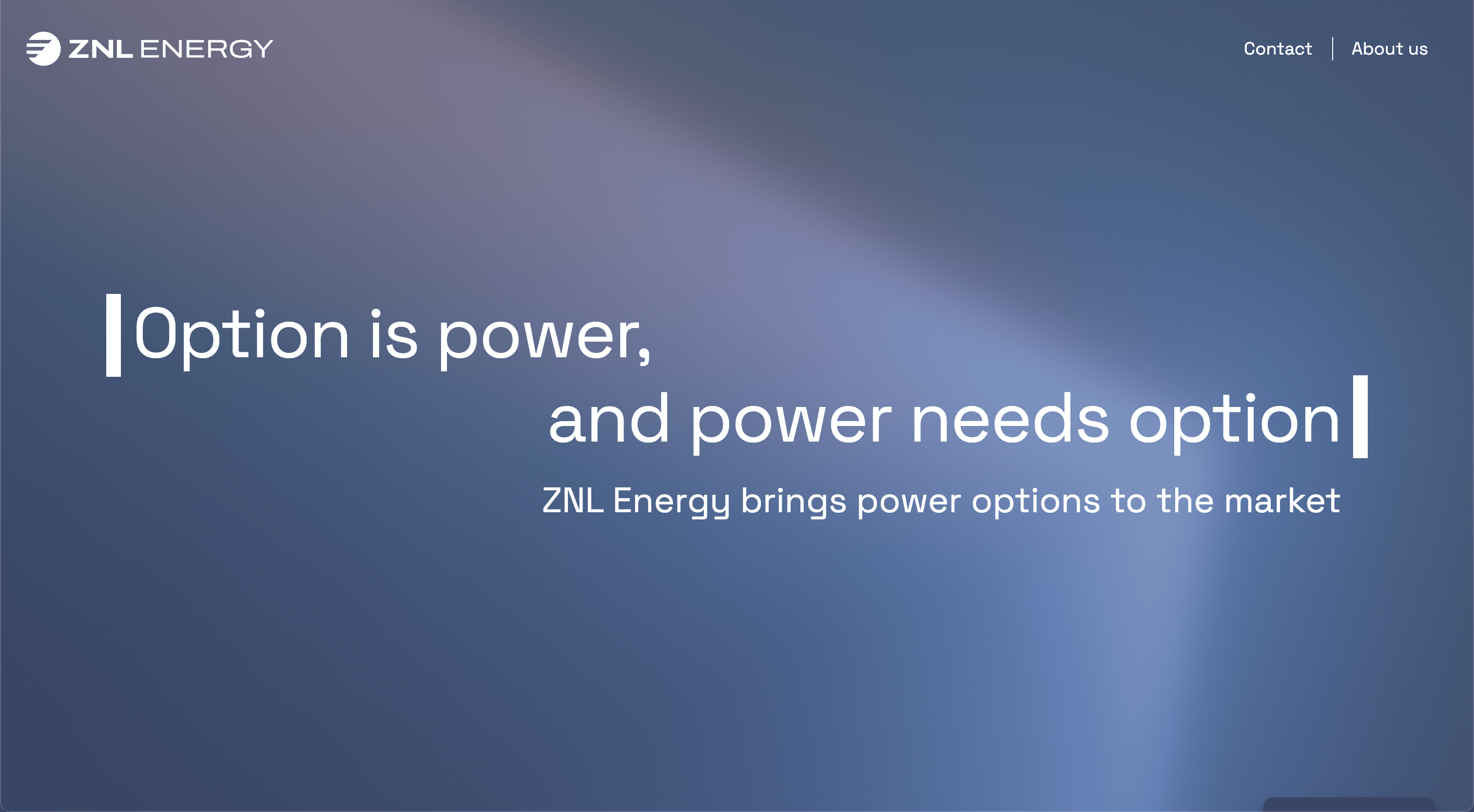 Branding, web design, and development for a new tech startup.
Crescat
Branding, web design, marketing assets, and web development.
Mall of Norway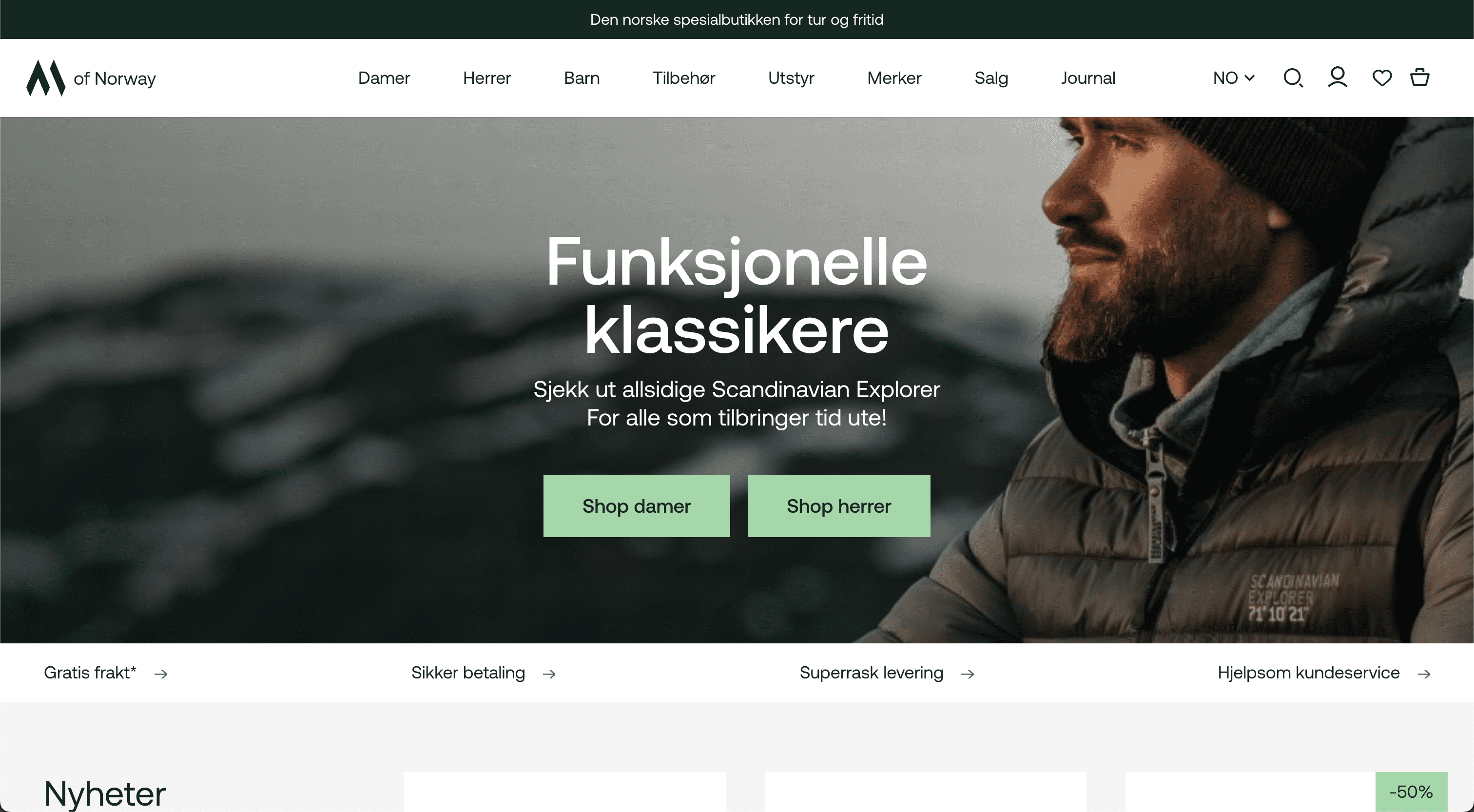 An international online store where, together with Cure (design), we have developed an improved e-commerce solution.
Insert Logic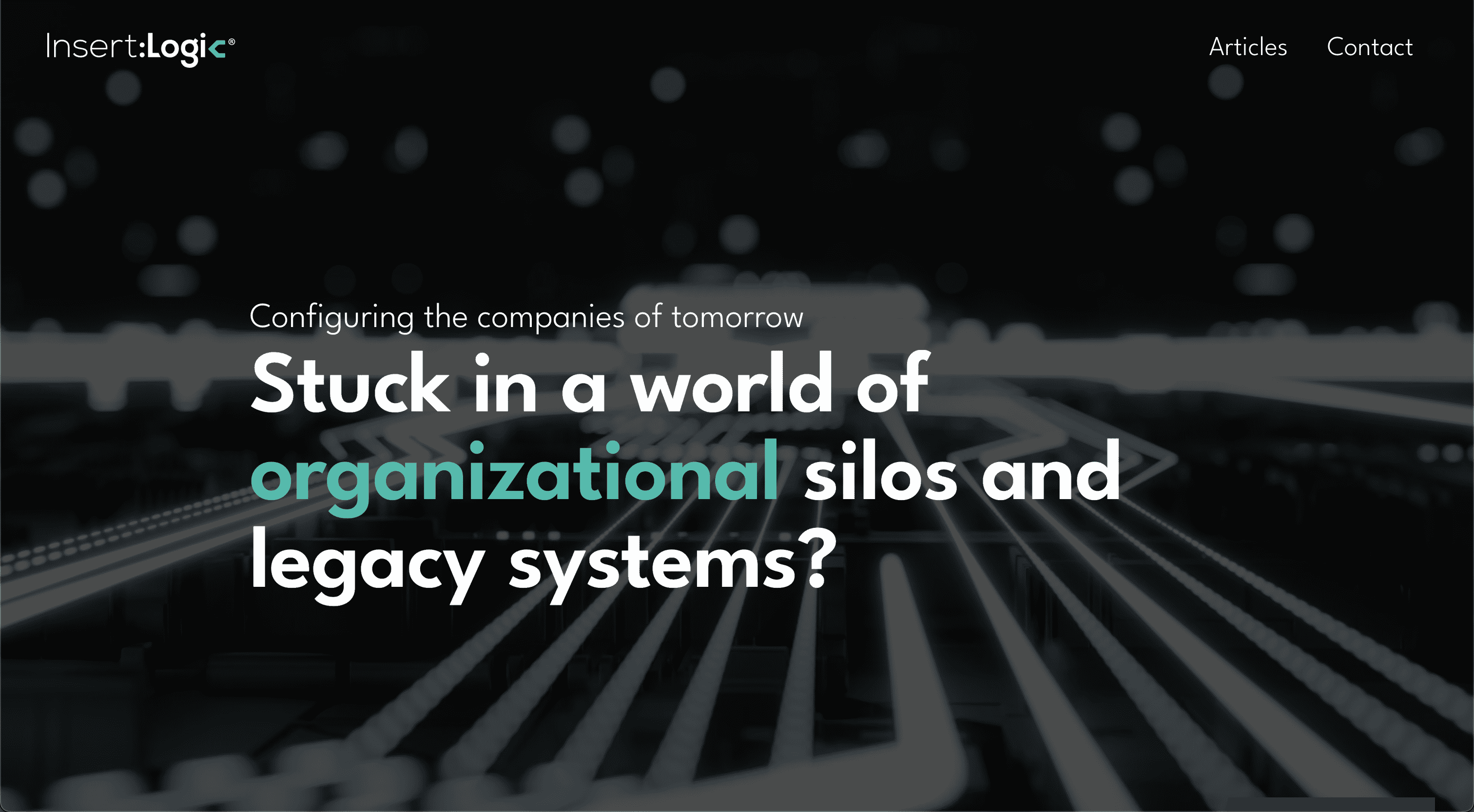 Ongoing collaboration with Insert Logic's innovation team to design the next big thing.
Ocean TuniCell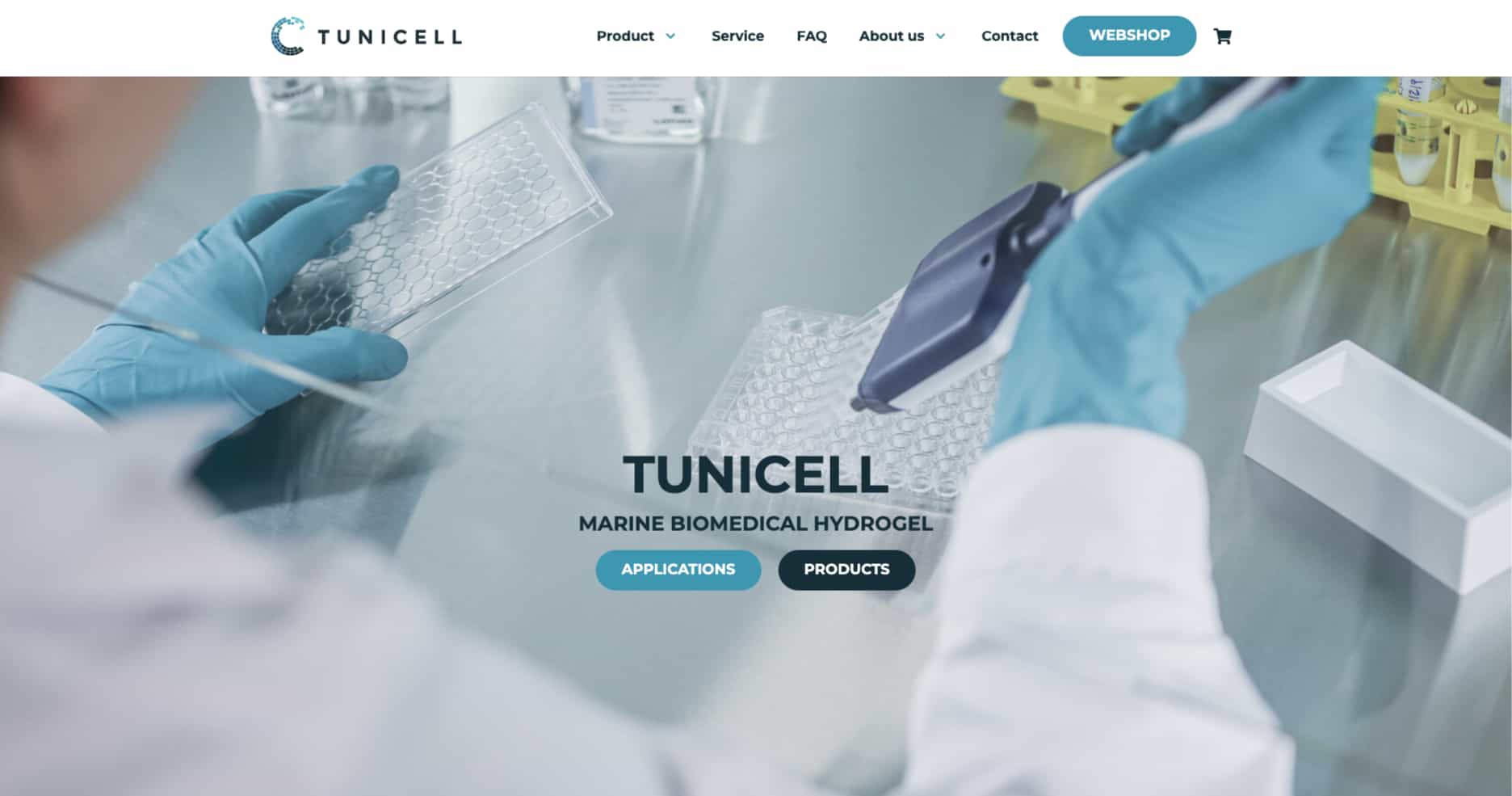 Ongoing UX/UI design and development for a digital eCommerce platform.
Aquabyte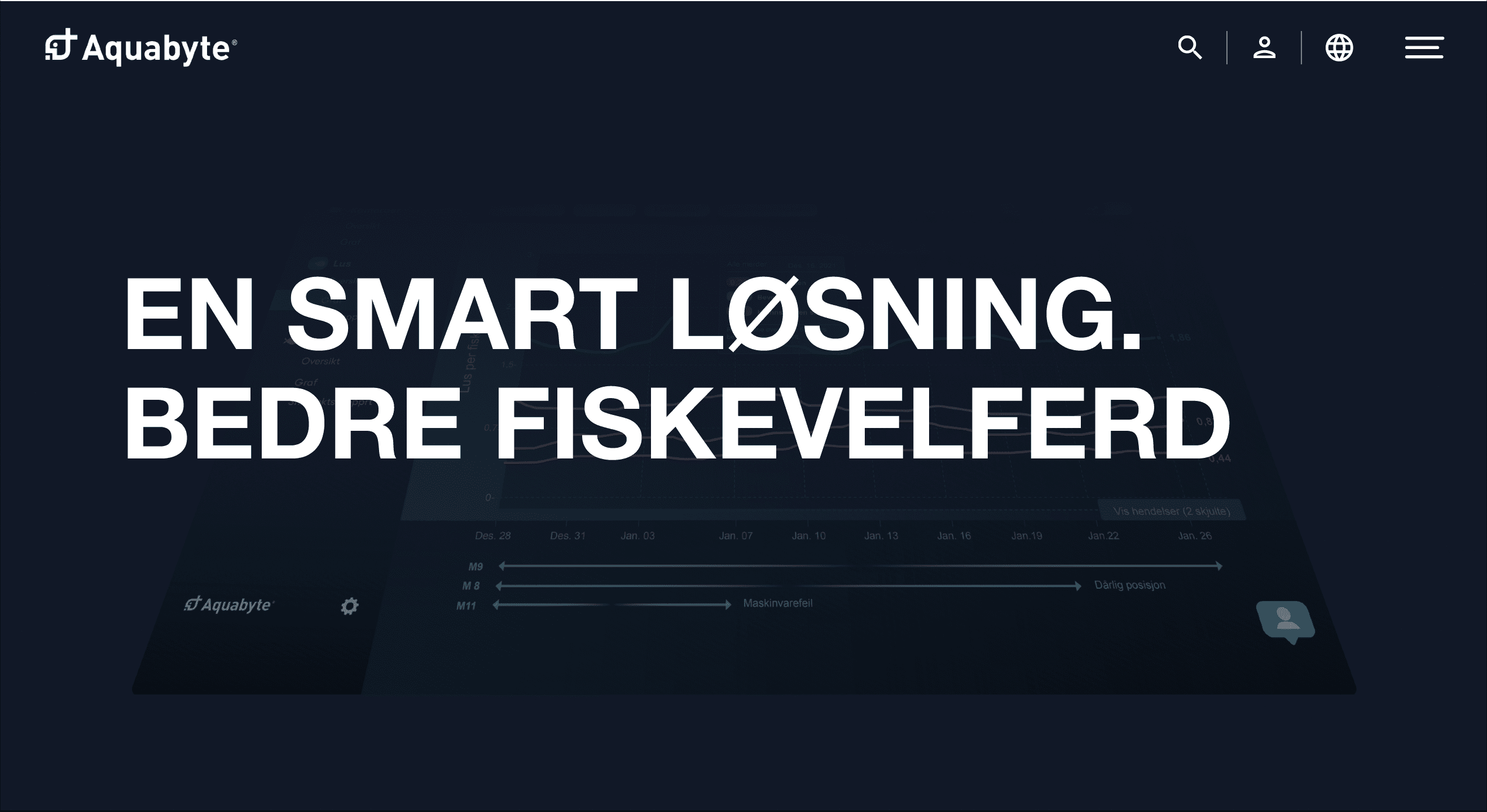 Design System, web design, and web development for an international machine learning company.
Blue Ocean Technology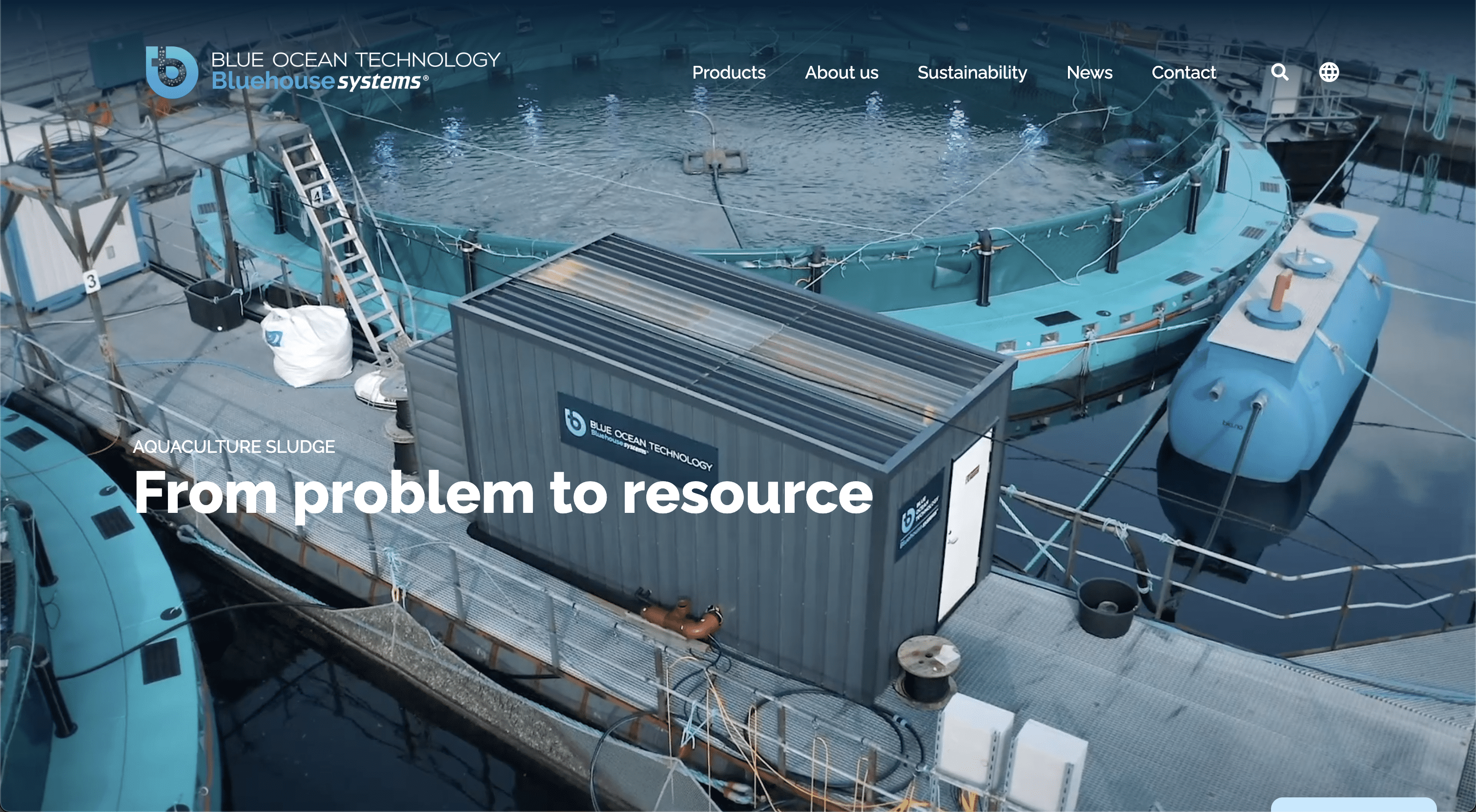 Design System, web design, and web development.
VisBook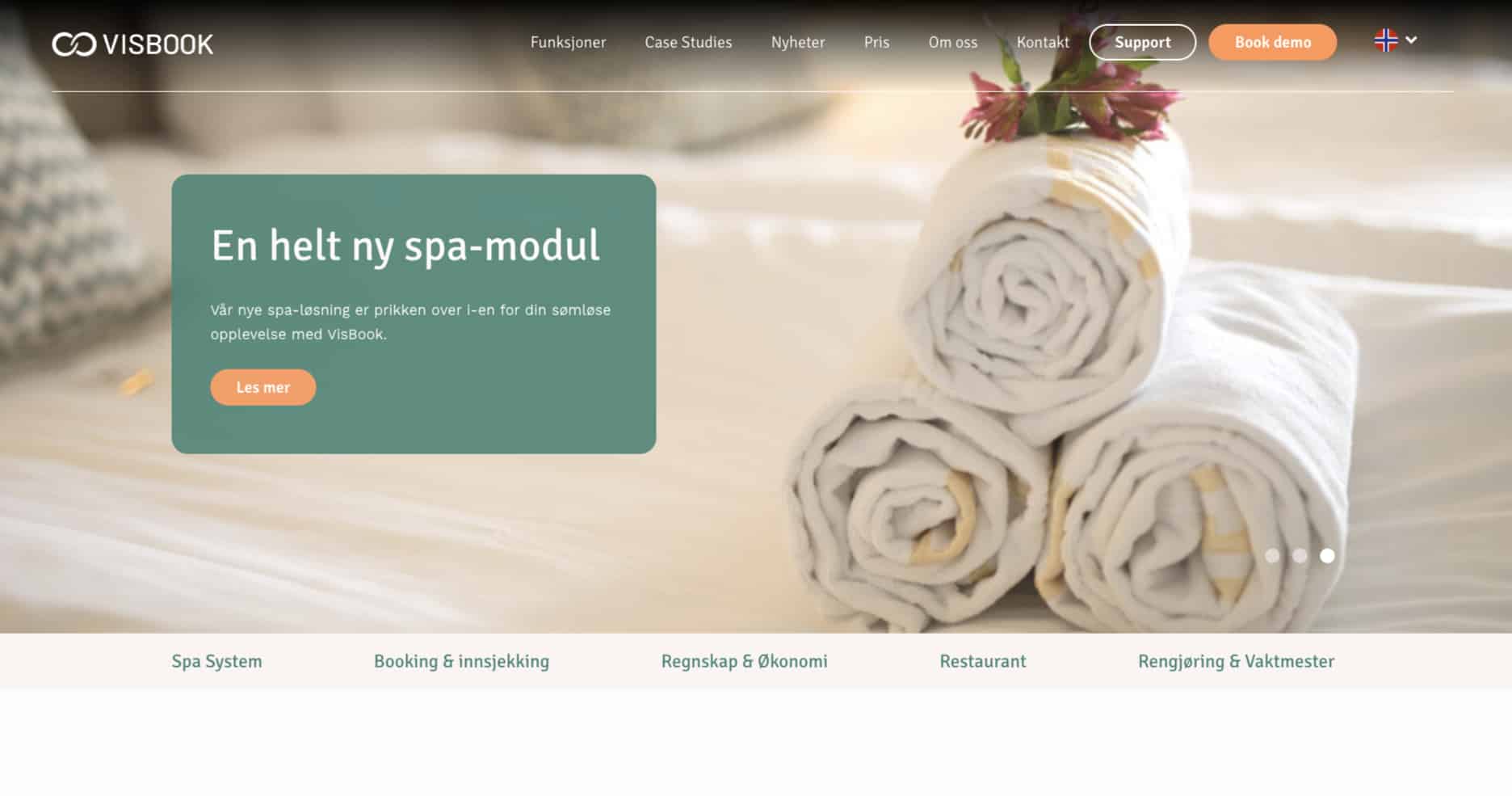 Ongoing collaboration with VisBook's developer team to serve new possibilities for the Hospitality industry.
Cure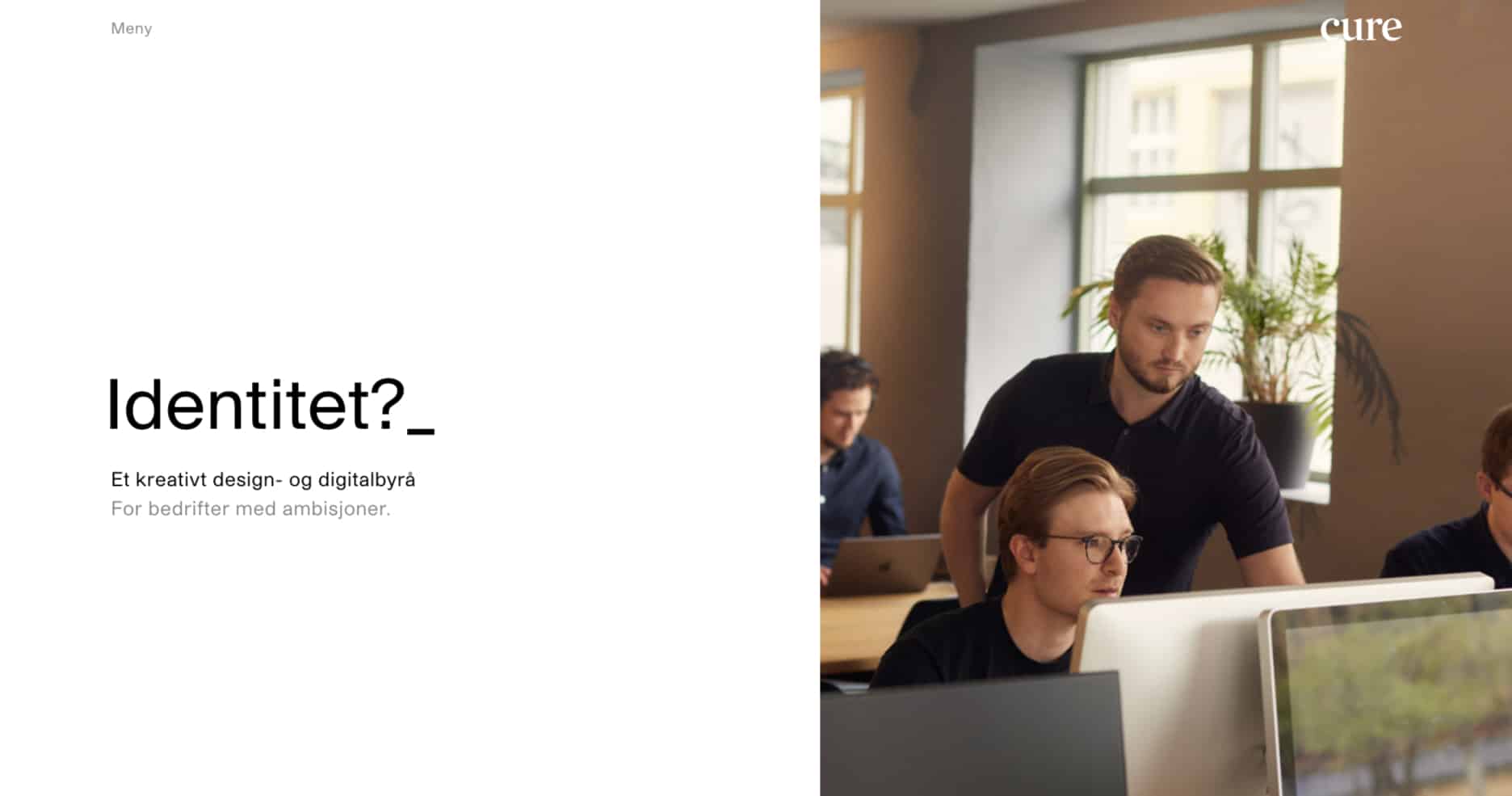 Our roommate in Nygårdsgaten 23, Bergen. We collaborate crosswise with customers, technology, expertise +++
User Experience is not just about functionality to us. It is the foundation for everything we do here at Heisenbug®. The UX/UI and web design projects we undertake, ranging from building a new product to re-designing an existing mobile app, website, or enterprise software. We do anything and everything that is needed to make successful digital products: user research, product strategy, user interface/experience design, usability testing, prototyping, web design, and development. We are an agency that believes a great website must effectively convert visitors into customers, all the while providing an enjoyable online experience true to the brand. Good user experience and user interface design for a digital product or site lead to higher conversion rates. Unlike other agencies, we have UX/UI designers working alongside web developers in all our projects.

We get that question all the time. There are a ton of competent UX agencies just in Norway, or even more around the world. It is difficult to stand out when the standards are this high. So, how do we differentiate ourselves? Heisenbug® designs and engineers engaging digital products that people love to use. We work seamlessly with our clients to define core problems, design, and develop user experiences across all platforms and brands' touchpoints; with UX always staying at the top of our list.

We are recognized for creating marketing websites that achieve the goals of our clients, merging brand narratives and unique web design with today's latest and greatest web technologies. Heisenbug® is perfectly equipped to provide websites to tech startups, as opposed to other web design firms that mostly focus on web designs for traditional businesses. In short yes, we can. Come play with us.

Yes, we do. Above all else, we are a user experience and tech agency, and branding is integral to every UX/UI design project. We are positioning ourselves as a type of branding agency, focused on tech companies, digital products, and direct-to-consumer brands. Our branding capabilities include research, brand and digital strategy, logo design, visual identity, graphic design, motion design, style guide development, and web design, among others. However, oftentimes, our clients will give us a brand strategy, or even an entire package of visual identities. In those cases, we take the existing foundation of the brand as our starting point, and we do not simply apply it thoroughly to everything that we develop, but make sure that we expand and flesh out the brand while staying true to its roots.

Our rates are directly related to project scope, time frame, deliverables, and team composition. When the scope is not fixed or the project is highly dynamic, we prefer working on a Time & Materials basis, where you pay us based on time spent. However, the majority of our UX/UI engagements are fixed-price contracts. In that case, we give you an itemized proposal once we have learned as much about your project as we can. All estimates are calculated from an hourly rate and how many hours we believe the work should take. For time-and-materials commitment, we will build you a customized pricing sheet depending on your team composition. Please contact us to receive a quote.

As a design and tech agency in Norway, we work with startups all the time. What could be better than helping founders execute ideas that the world has never seen before? We love a dynamic environment, which challenges our skills and processes. The ultimate accomplishment for us is seeing our start-up clients grow and rule the world. We have a special discounted rate for startups that we believe in.

Our UI/UX design process is based on Human-centered design which we call the Common Sense Kingdom. This allows us to be flexible, adapting to almost any project type and collaboration model. Your business is unique, and so is your user.

If you are looking for a UX/UI Design Agency, please first send us an email with a brief outline of your project or RFI/RFP. During our initial meetings, we will ask many questions about your project's goals, audience, budget, timeline, and other important details. We may sign an NDA if needed, but we always consider all conversations with clients to be confidential. While many UX/UI design agencies work only at an hourly rate, we make sure we can accurately estimate a project's costs before starting. Based on your requirements, we will include an in-depth description of our UX/UI methodology, the stages of the project, tasks, deliverables, the design team composition, and related case studies.

Yes, we do, but why should you care? The standard way to develop a website is through a monolithic CMS. This method of development comes with a lot of cons and restrictions like dependencies on templates, more exposure to hacking, and lower speed which equals lower-ranking SEO. A headless CMS on the other hand does not have these problems and instead comes with plenty of perks. We use a combination of React.js + GraphQL, an open-source framework used by companies like Airbnb, Asana, Dropbox, BBC, and Facebook/Instagram which speaks for itself. The perks of the framework are flexibility, being future proof, more scalable, omnichannel architectures, faster, more secure, and a lot more. But of course, we also provide monolithic CMS where we can tailor it to your preferences. We are experts on the following CMS: WordPress, Magento, Webflow, etc. If you are unsure about what you need or what you want, you can contact us or schedule a meeting.

Heisenbug® CAT (Communication Application Toolkit) is a collection of business rules that can communicate with other systems via standardized communication protocols and API. Our solution is a serverless service where we can tailor business rules between countless services and systems. Heisenbug® CAT is used, among other things, by the Norwegian Tourist Association in the cabin booking portal.

We have a lot of experience with integrations with business systems (ERP/CRM), payment solutions (PSP) and booking platforms (PMS). If there is an API, we can certainly connect.

Sanity is a popular and modern Content Management System (CMS) that offers several advantages for website owners and developers. Here are some reasons why you should consider using Sanity as your CMS: 1. Flexibility: Sanity is highly flexible and can be used to build a wide range of website types, from simple blogs to more complex sites and applications. 2. Scalability: Sanity is also highly scalable, allowing it to be tailored to growing business needs and traffic increases. 3. Collaboration: Sanity has built-in features that allow for easy collaboration between team members, making it easy to work together on content. 4. API-driven: Sanity offers an API-first approach, meaning you can use Sanity to manage your content and retrieve data from other applications or services. 5. Modular: Sanity is modular and offers many different plugins and add-ons that can be added as needed, allowing it to be customized to your specific website and business needs. 6. User-friendly: Sanity has an intuitive user interface and simple navigation that makes it easy for users to manage and publish content.